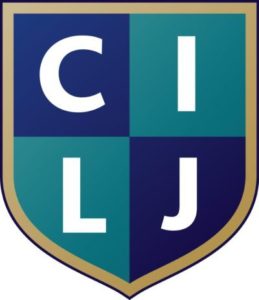 The Cambridge International Law Journal (CILJ) succeeds the Cambridge Journal of International and Comparative Law (CJICL) which was established in 2011 by the postgraduate students of the University of Cambridge.
The CILJ is a double-blind peer-reviewed journal with a broad focus on international law. The Journal provides a platform for both young and well-established academics to publish outstanding research on cutting-edge, highly topical international law issues alongside, and in dialogue, with each other.
The Journal is published by Edward Elgar Publishing, a leading international academic and professional publisher with a strong focus on the social sciences and legal fields. In the 2023 Journal Citation Reports, we are proud to have received an Impact Factor of 0.7 in the Emerging Sources Citation Index, and a Journal Citation Indicator of 1.02.
Further information, back-issue content, and details on subscriptions can be found at this link:
http://www.elgaronline.com/cilj
In 2023-24, the Journal is headed by its Honorary Editor-in-Chief, Professor Eyal Benvenisti, Editors-in-Chief, Helin Laufer and Liyu Feng, and an Editorial Board comprised of postgraduate students at the University of Cambridge. The Journal is also supported in its activities by an Academic Review Board made up of distinguished academics and practitioners.
The CILJ publishes two issues per year in June and December. The first issue is based on an open call for papers, while the second issue is composed of both an open call as well as selected papers from the Journal's annual conference.
Additionally, the CILJ accepts submissions throughout the year for its blog which forms an integral part of the Journal's engagement with the international academic community (see our Blog Submissions section for more details).